IT'S ALL OVER
2014
Springfield Museum of Art
Springfield, MO
In 2014, I was honored to have been selected to represent the state of Oklahoma in the Biennial Four by Four 2014: Midwest Invitational Exhibition at the Springfield Art Museum in Springfield, MO.
I created three new hand-printed silkscreen wallpapers which were installed in vertical stripes to mimic a retail environment, a comforter and set of bed sheets designed around a pattern based on a dream where my teeth fall out, furniture upholstered with the Blood Borne pattern, and animated versions of each of those patterns.
The comforter and bedsheets were digitally printed by Bags of Love, material for the upholstery was digitally printed at Spoonflower, and upholstered by Midwest Upholstery in Tulsa, OK.

Installation View
It's All Over • Part of the The biennial Four by Four 2014: Midwest Invitational Exhibition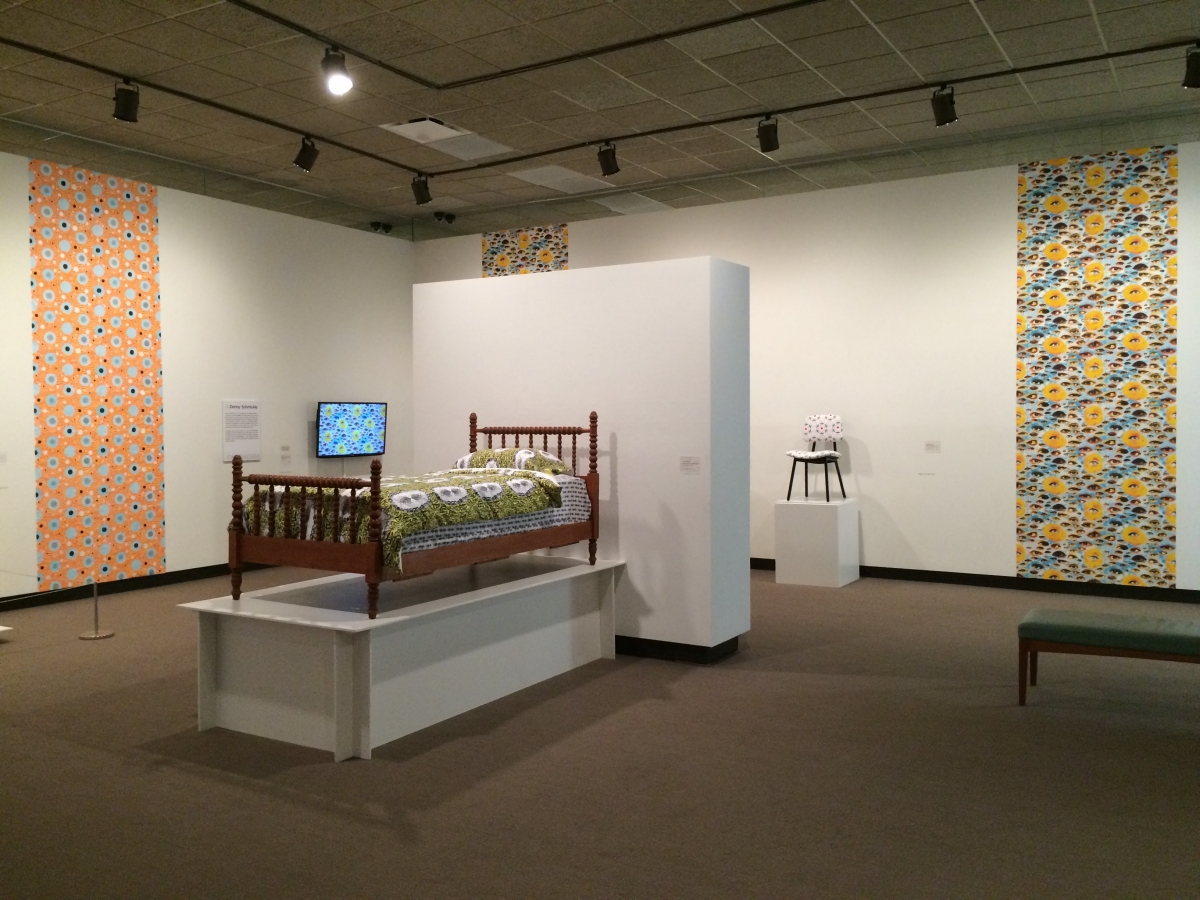 Installation View
It's All Over • Part of the The biennial Four by Four 2014: Midwest Invitational Exhibition

Installation View • Migraine Wallpaper & Blood Born Sofa
It's All Over • Part of the The biennial Four by Four 2014: Midwest Invitational Exhibition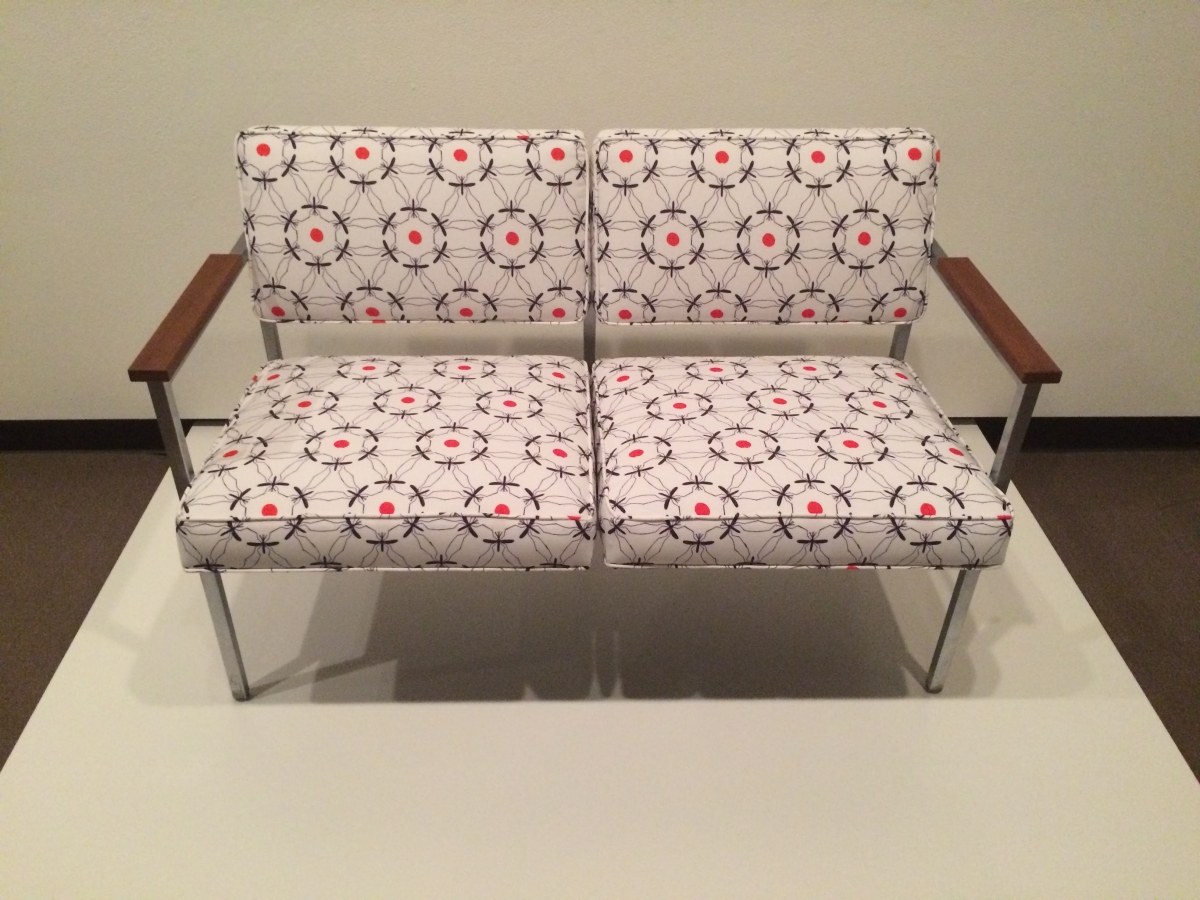 Blood Borne Sofa
It's All Over • Part of the The biennial Four by Four 2014: Midwest Invitational Exhibition
Digital Print on canvas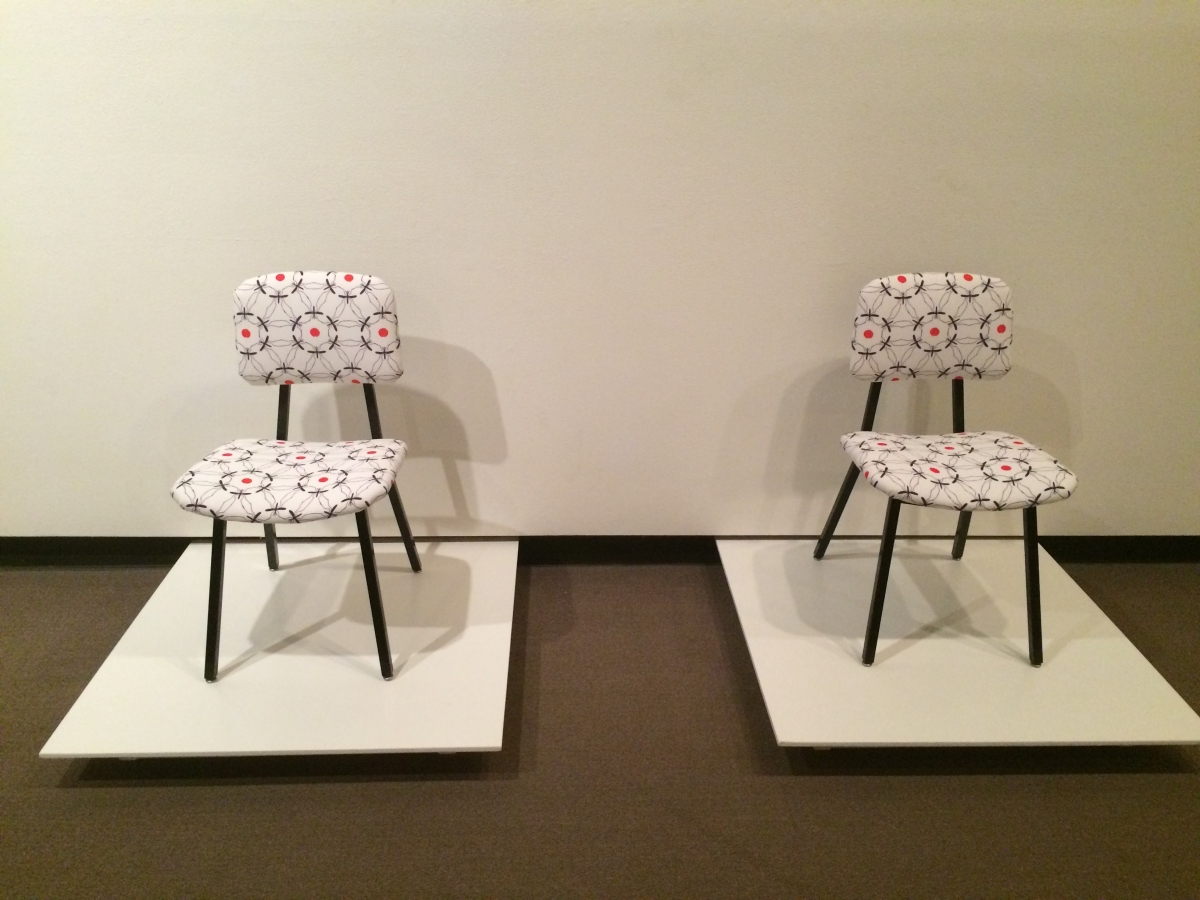 Blood Borne Chairs
It's All Over • Part of the The biennial Four by Four 2014: Midwest Invitational Exhibition
Digital print on canvas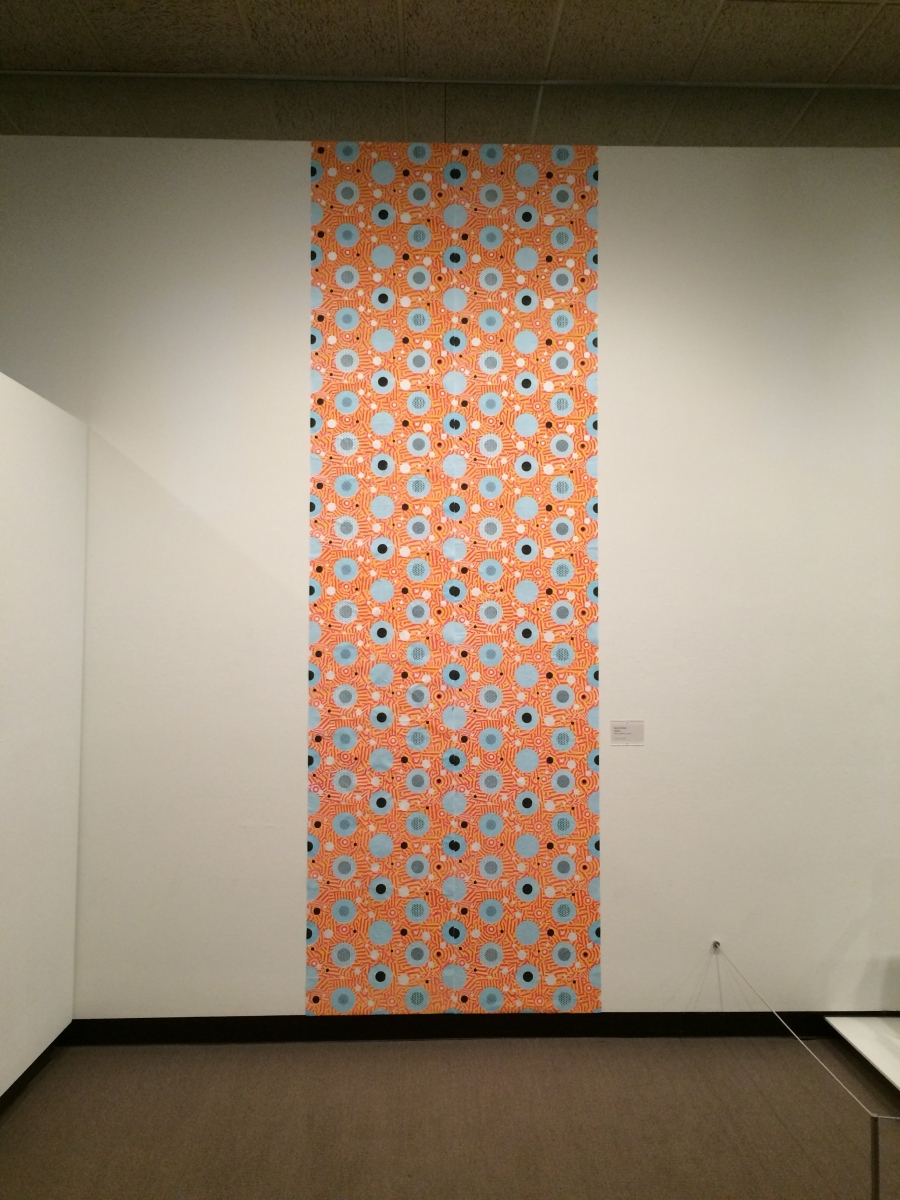 Migraine Wallpaper
It's All Over • Part of the The biennial Four by Four 2014: Midwest Invitational Exhibition
Acrylic on Tyvek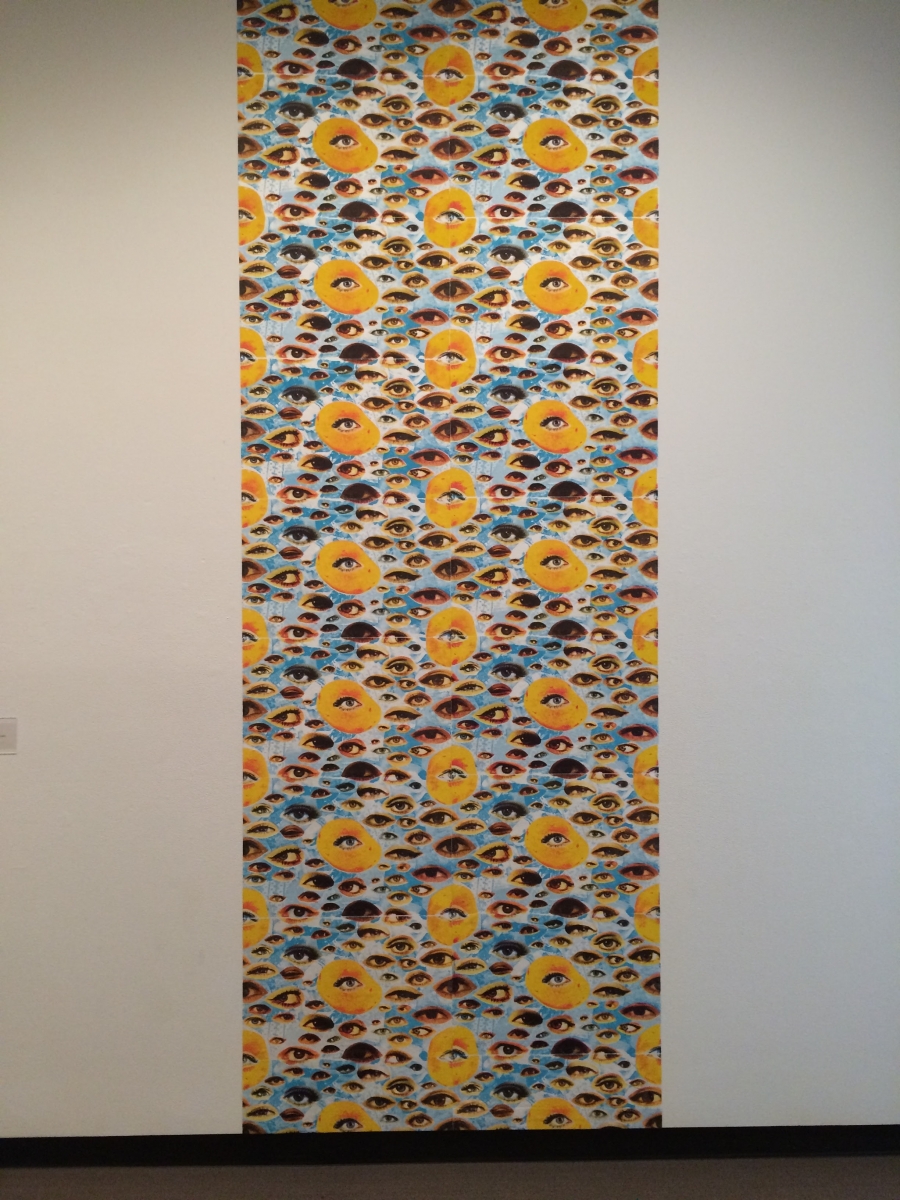 Peach Eyes (Cue The Peaches) Wallpaper
It's All Over • Part of the The biennial Four by Four 2014: Midwest Invitational Exhibition
Acrylic on Tyvek

Sawblade Wallpaper
It's All Over • Part of the The biennial Four by Four 2014: Midwest Invitational Exhibition
Acrylic on Tyvek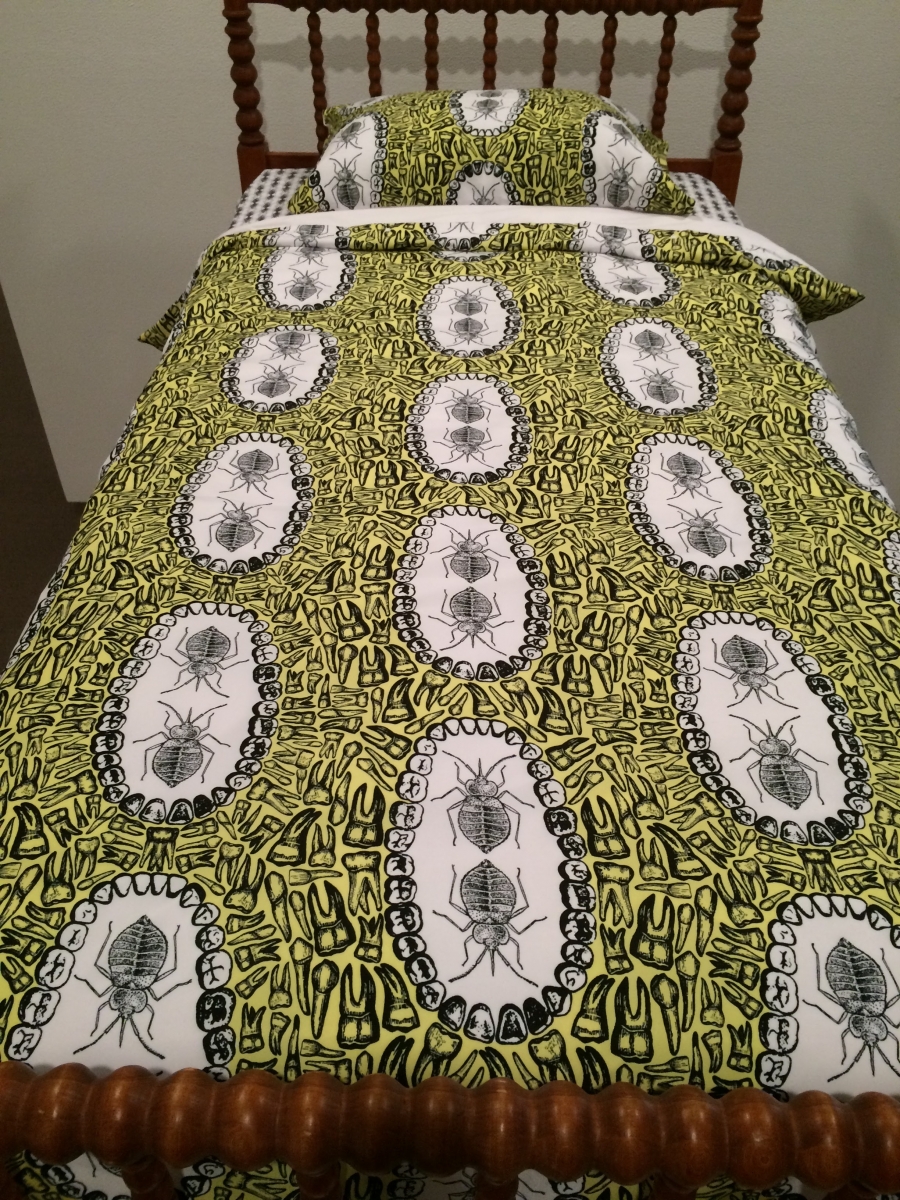 That Dream Where All Your Teeth Fall Out (Bedding)
It's All Over • Part of the The biennial Four by Four 2014: Midwest Invitational Exhibition
Digital Print on cotton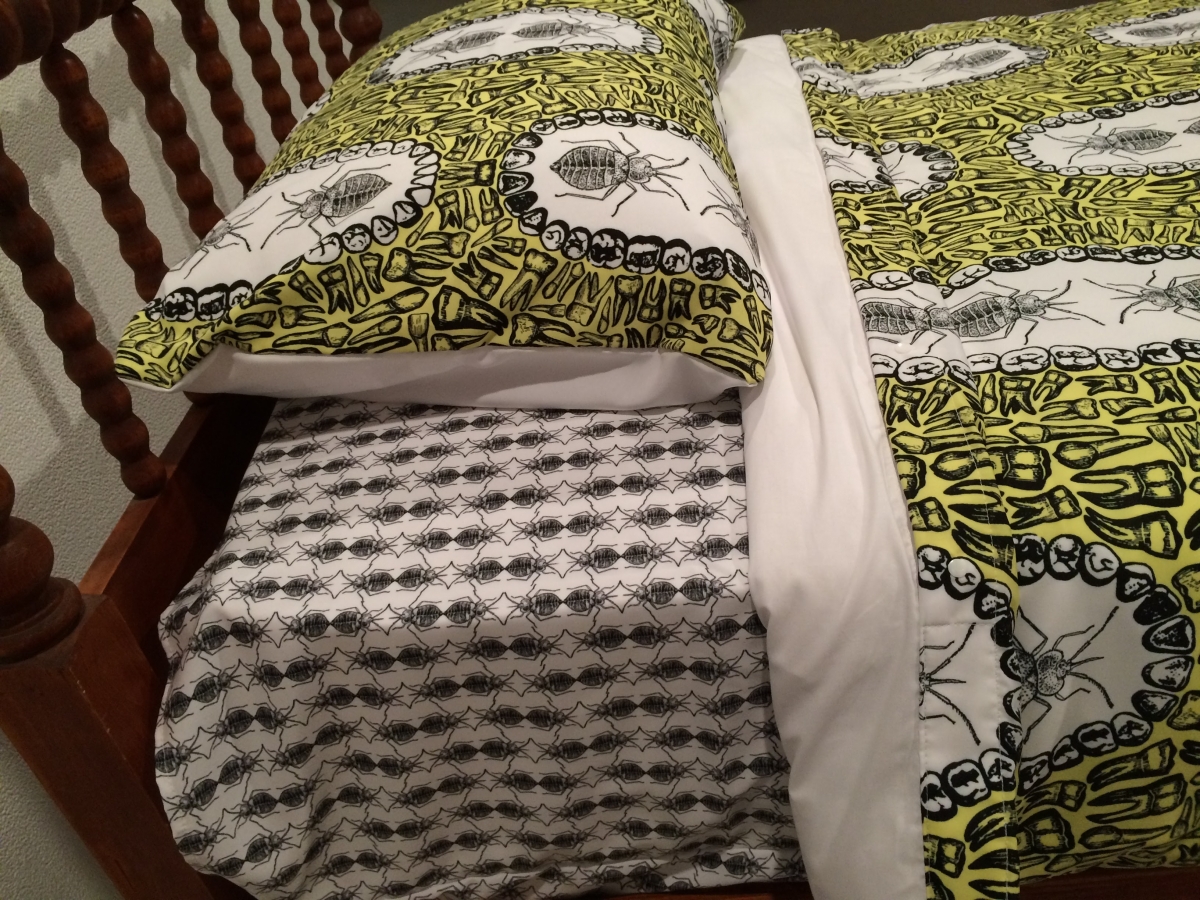 That Dream Where All Your Teeth Fall Out (Bedding)
It's All Over • Part of the The biennial Four by Four 2014: Midwest Invitational Exhibition
Digital Print on cotton

---