BETA SHAMPOO
March 2007
College of the Ozarks Boger Gallery
Point Lookout, MO
In 2007 I returned to my alma mater to exhibit some of the silkscreen posters I had created in the years prior, and to install a new wallpaper project. At this point, the wallpaper was still printed sheet-by-sheet, and installed in 2×2 sheet sections with staples. This was not a great way to install wallpaper, but it was all I knew at the time. In future projects, I would use wheatpaste-like technique and finally roll-printed wallpaper. The unusual title of this exhibition comes from a Dadaist technique where I made a long list of random words and then randomly chose two numbers which corresponded to two of the words on the list.
The wallpaper pattern for this exhibition comes from an old graphic arts textbook displaying different halftone patterns. This appeals to me because of my background in graphic arts and printing technology, as well as the effect of multiple viewing depths.
This exhibition also includes an homage to my remote controls, t-shirts with a character developed for this show, book covers designed for Octopus Books, and some work from my thesis show.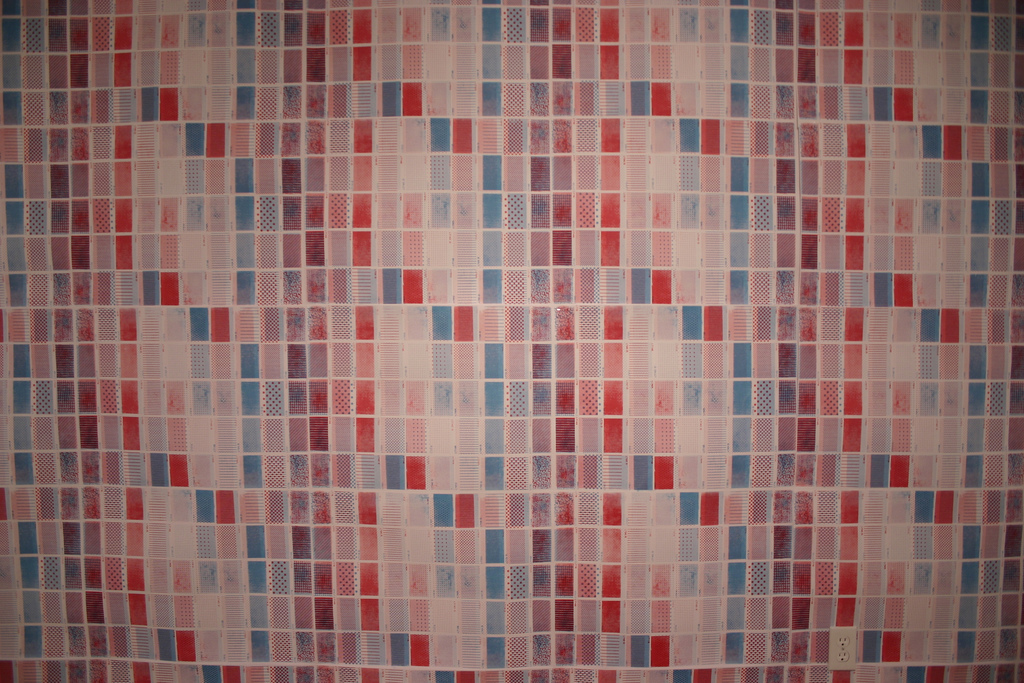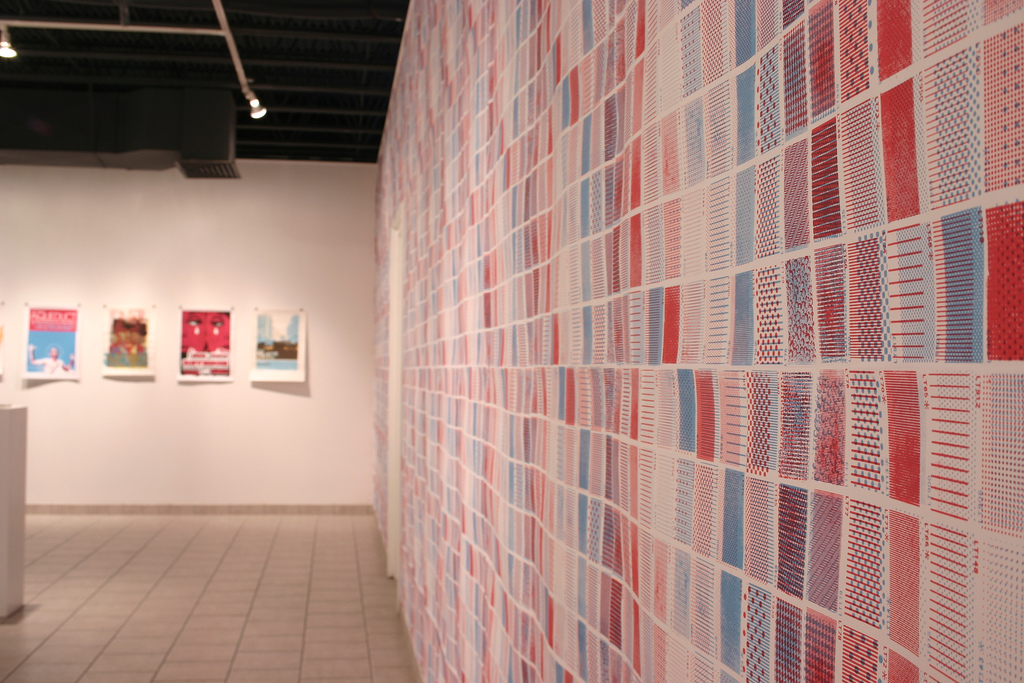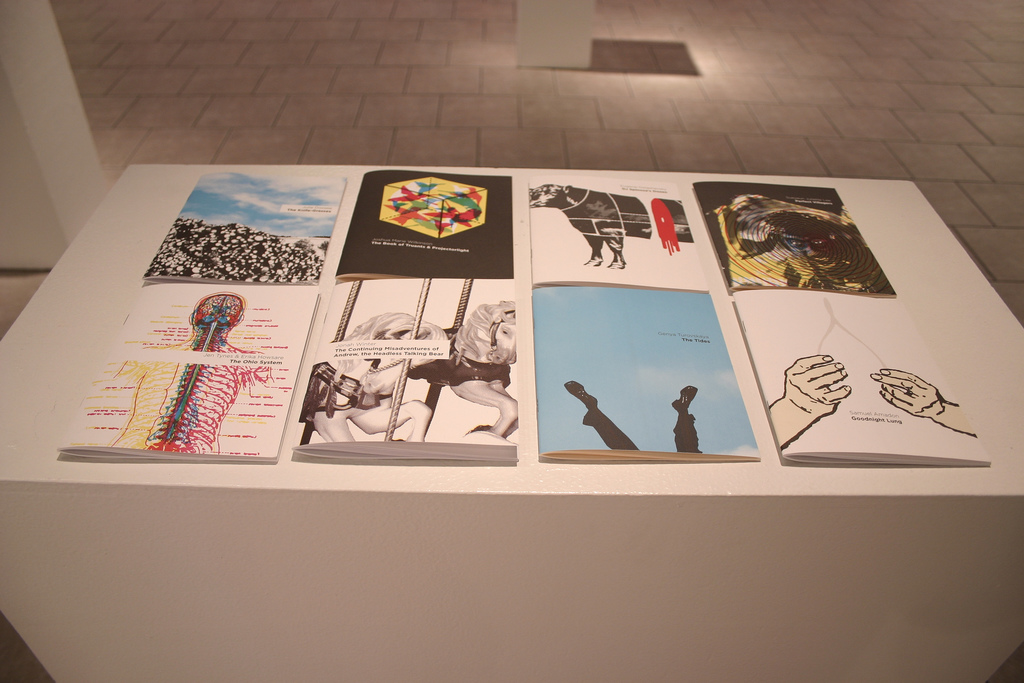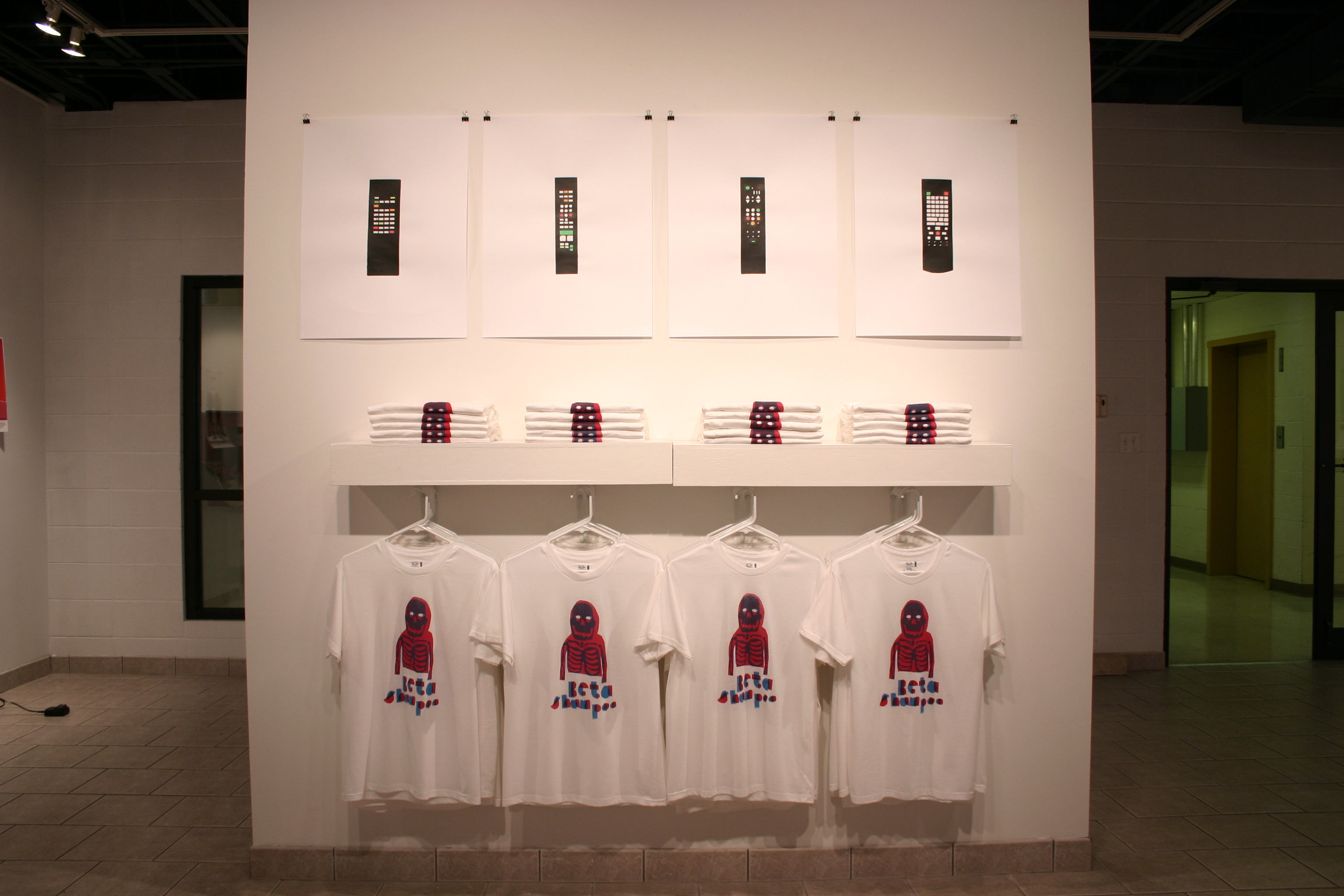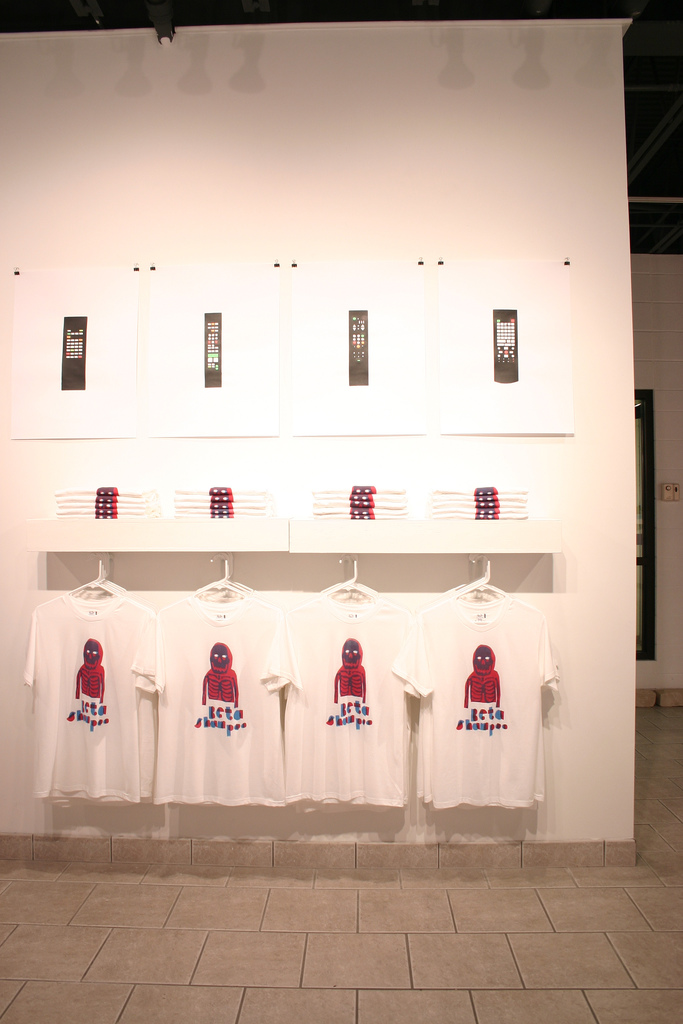 ---