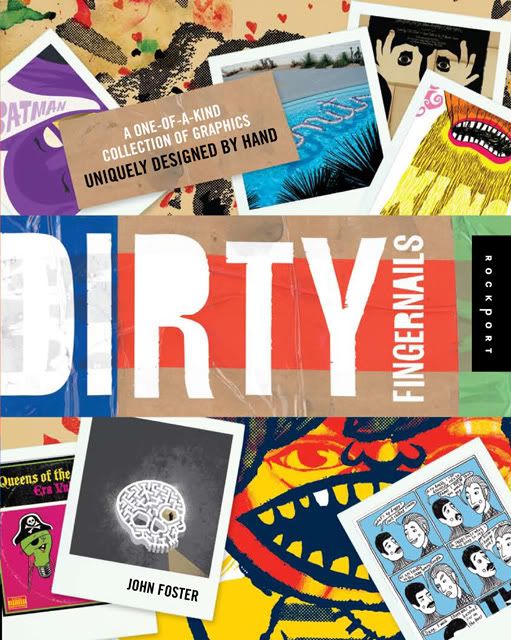 Dirty Fingernails

A One-of-a-Kind Collection of Graphics Uniquely Designed by Hand

John Foster

The artists featured in Dirty Fingernails, make a concerted effort to do projects that require them to step away from the computer to create one-of-a-kind designs for clients and themselves. They demonstrate that good design doesn't have to be clean–in fact, the messier the better. From silkscreen prints to collages created from photocopies, to hand-drawn lettering, each designer explains their process and why they've chosen to work in their chosen medium. It's an inspirational collection that will make even the most computer-savvy designer drool.

John Foster is a world-renowned designer, author and speaker on design issues. His work has been published in numerous books and every major industry magazine, hangs in galleries across the globe, and is part of the permanent collection of the Smithsonian. He is the proud recipient of both a gold and silver medal from the Art Directors Club as well as a Best of Show from the ADDYs. He is the author of New Masters of Poster Design.
My super-cool, mega-famous, and uber-talented designer/author John Foster wrote a great book about hand-made design objects. It looks great. And I'm not just saying that because he was kind enough to include me in it.