Good stuff.
We checked out the round barn of Arcadia, OK

then we had a $2.00 burger and a bottle of delicious root beer at Pops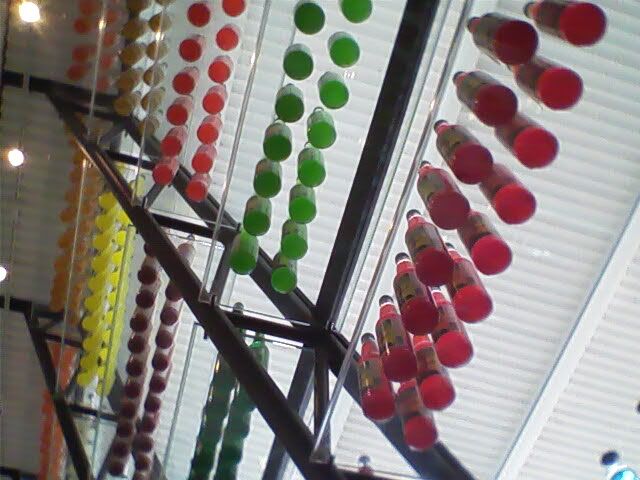 then we wandered around the "riverwalk" and "Bricktown" in downtown OKC and stumbled across this guy: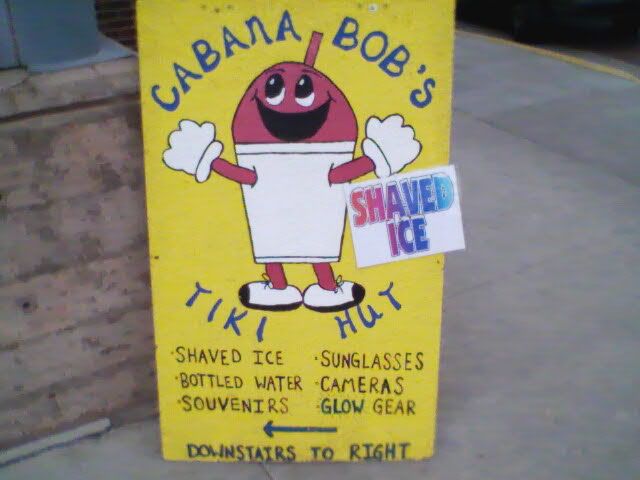 ok. then, we went to a meeting at Untitled Artspace to talk about an upcoming project. While we were there we checked out the current exhibition by Nicholas Kahn and Richard Selesnick. A-M-A-Z-I-N-G STUFF. Seriously. When someone described this show to me, I thought "yeah, wahtever. It can't be that great. It sounds like a Photoshop disaster waiting to happen." Well, I was wrong. It was SEAMLESS.
From the Untitled Artspace website:
The works are from two recent series, the Apollo Prophecies and Eisbergfreistadt.

The Apollo Prophecies proposes that the first U.S. astronauts to go to the moon discovered that a lost mission of Edwardian-era explorers had already colonized it. The narrative is woven together with large scale panoramic prints illustrating the expedition from beginning to end. Kahn and Selesnick have also created life size props and costumes to further document the story in a fabricated setting that blurs the line between eerily realistic and outlandishly make-believe.

Eisbergfreistadt is a fictional narrative inspired by an actual incident that took place in 1923 when a mommaoth iceburg ran aground in the Baltic port of Lubeck, Germany. As a result, many of the citizens believed the iceberg was a sign of the apocolypse. Kahn and Selesnick have taken this factual event and turned it into a what-if tale of a frozen social utopia that explores currency inflation, global warming, and end-of-world rhetoric. Large-scale panoramic photos, mixed-media drawings and prints, and an assortment of props from both series will be featured in this thought-provoking and entertaining exhibition.

Nicholas Kahn and Richard Selesnick, born in New York City and London, respectively, have been collaborating since 1986. They have exhibited internationally, and their work is included in many notable collections including The Smithsonian Insititution, Addison Gallery of American Art, Brooklyn Museum, Fogg Art Museum, Harvard University, Los Angeles County Museum of Art, Museum of Fine Arts, Houston, and Philadelphia Museum of Art.

Untitled Artspace is a non-profit contemporary arts center located in downtown Oklahoma City committed to stimulating new ideas and creative thought through contemporary art. Untitled Artspace is dedicated to providing access to quality exhibitions, educational programs, performances, and publications and to involving the community in collaborative outreach efforts. This exhibition is free and open to the public. For more information about Untitled Artspace or this exhibit, visit www.1ne3.org or call 405.815.9995.

For more information about the artists Kahn and Selesnick, visit their website.
Then we came home.