Posters
I've been designing and screen-printing posters since about 2006. I've been lucky to design for many of my favorite bands, and for some of my friends and their great bands.
I grew up in love with music, and wanted to find my place in it. But as I am not particularly talented as a musician, it didn't pan out that way. Instead, my contribution turns out to be visual. I love designing for music and film, and attempting to capture the energy and magic of both.
Here's a selection of posters I've designed, many of which I screenprinted by hand in my studio. Others were printed at Flash FLood Print Studios in Tulsa, OK.
Concert Posters 2003-2006
When I moved to Lincoln, Nebraska for graduate school at UNL, I often saw posters in the record store windows advertising when some of my favorite bands would be coming to town. The concept of combining my passion for art and design with live music was an ideal combination for me. (My place wasn't meant to be on-stage.) So I contacted the promoter named on the posters, and started a relationship that lasted throughout my time in grad school. During that time, I was privileged to design posters for some of my favorite bands of all time. The challenge of translating the mood of each performer into a two-dimensional surface was exactly what I love about art and design.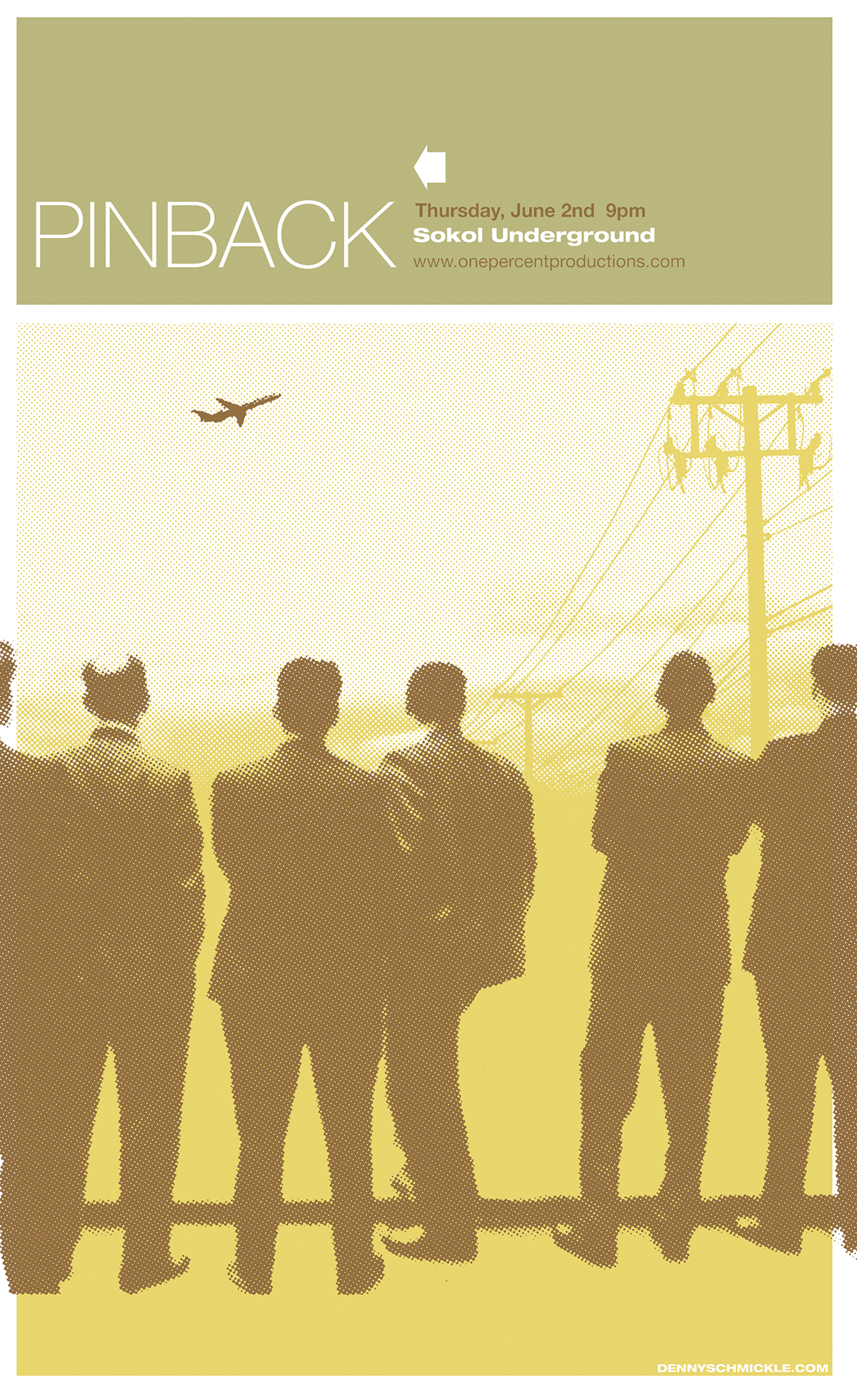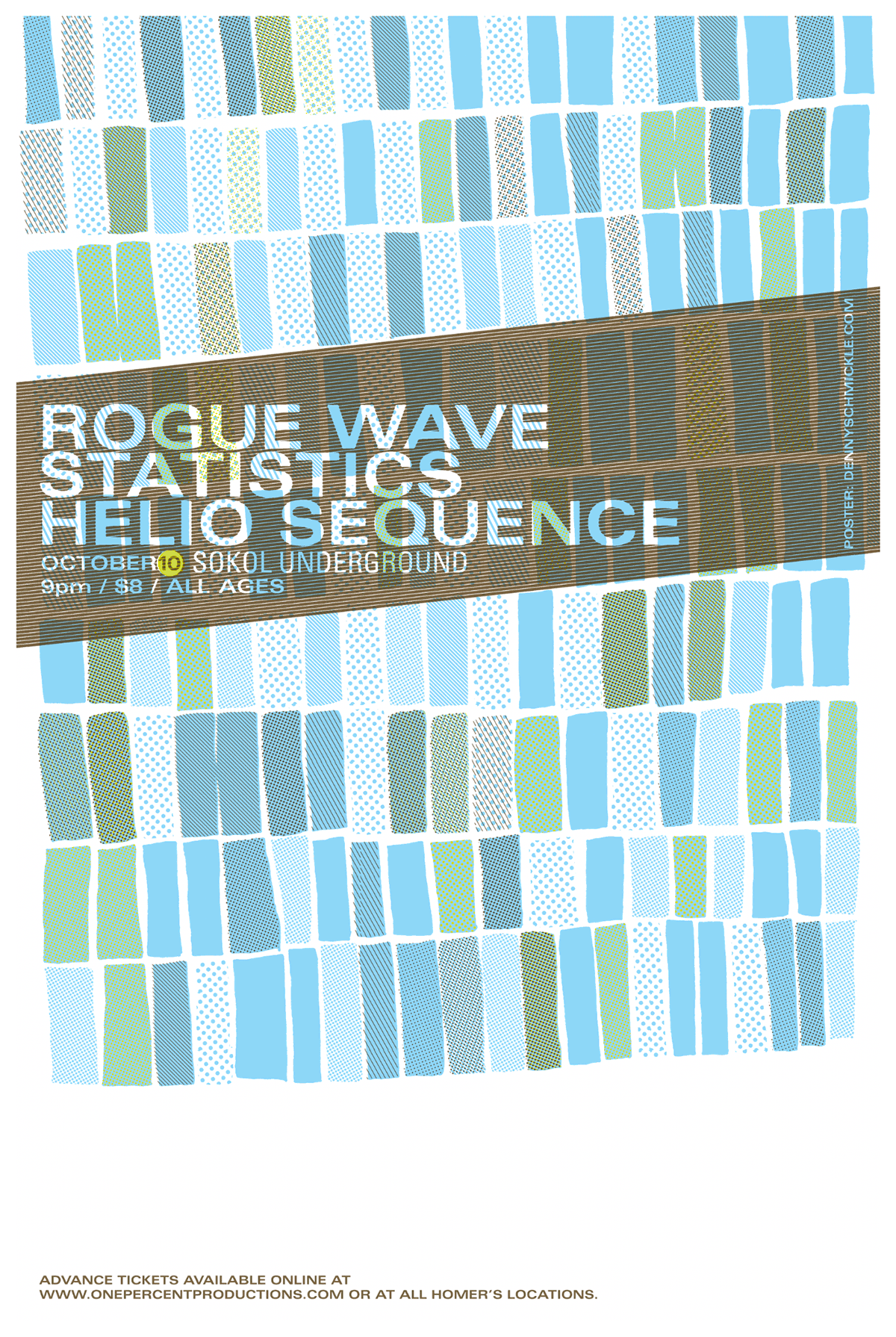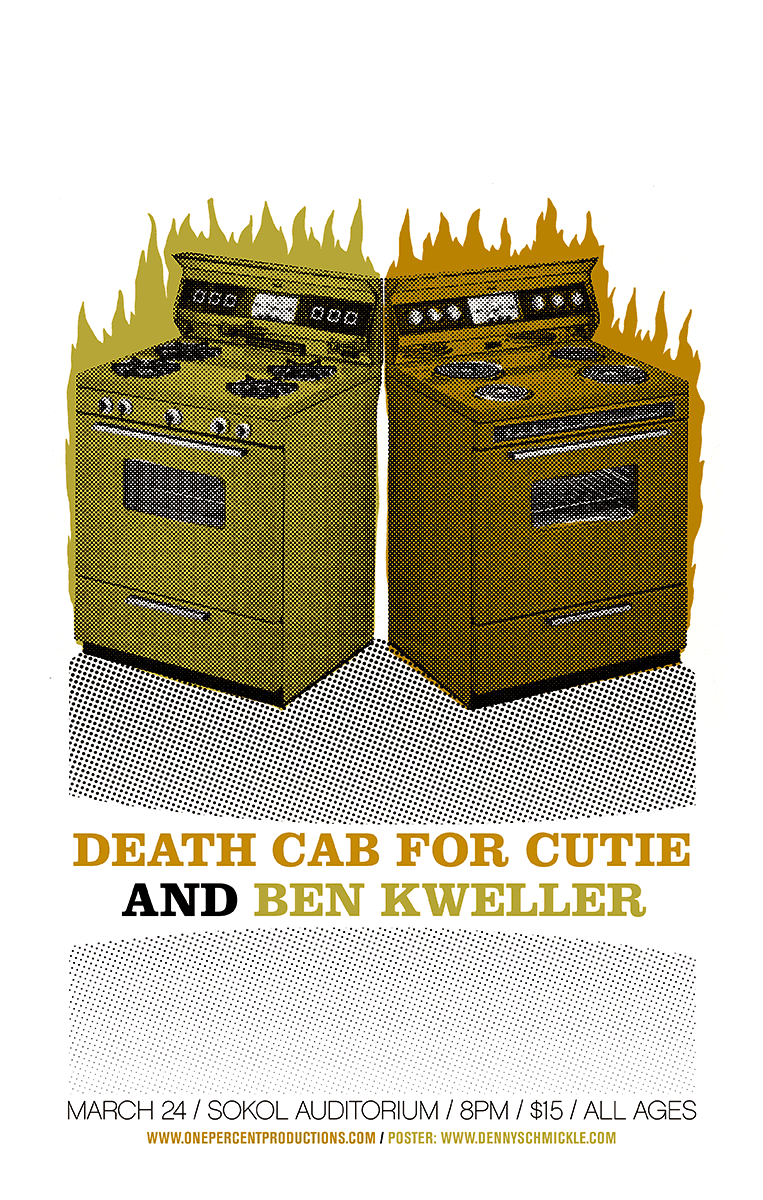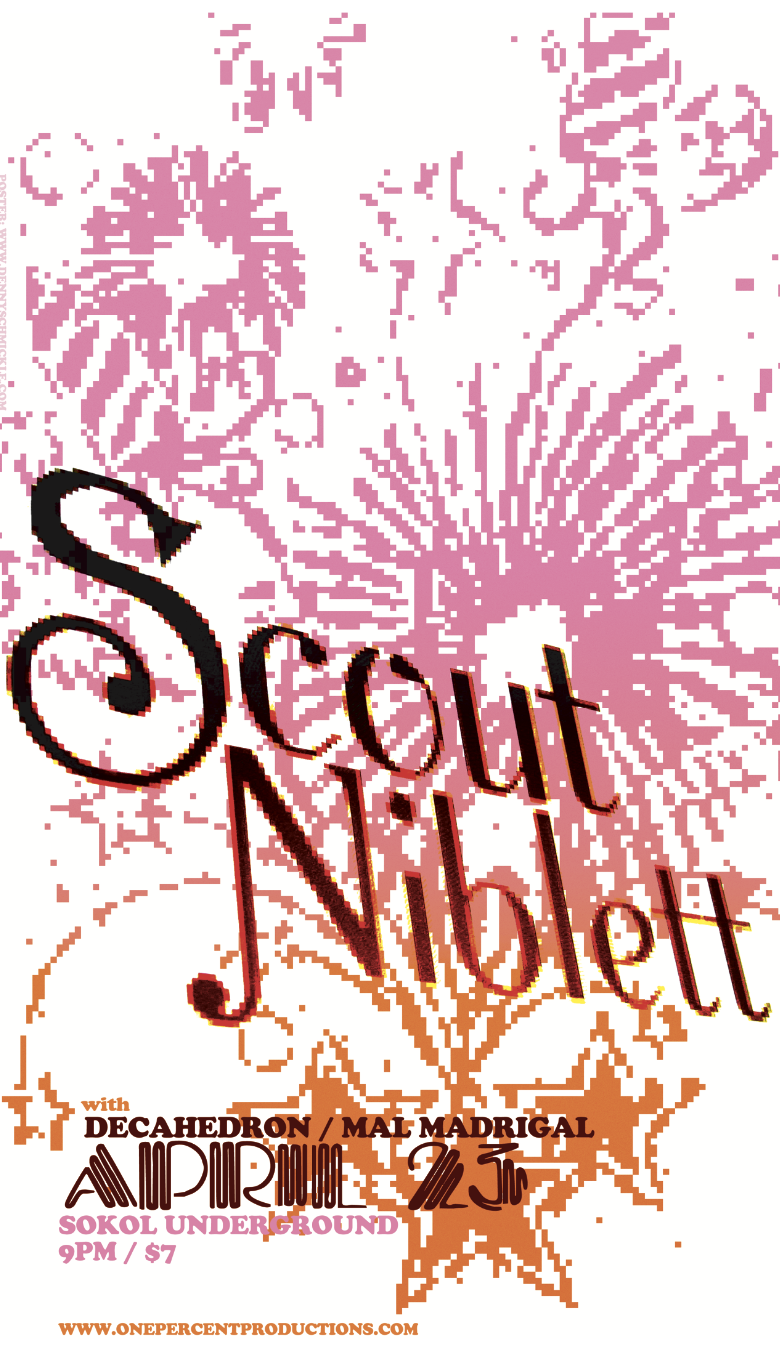 ---
Tugboat Gallery / 2005-2006
Tugboat Gallery is an independent artspace in Lincoln, NE founded by Jake Gillespie, Peggy Gomez, and Joey Lynch. It is a nurturing and creative space where emerging artists could experiment with their ideas. I was enlisted to design and print posters for their exhibitions in 2005 and 2006.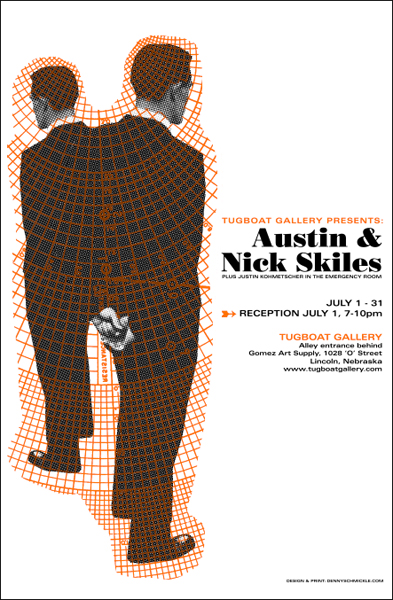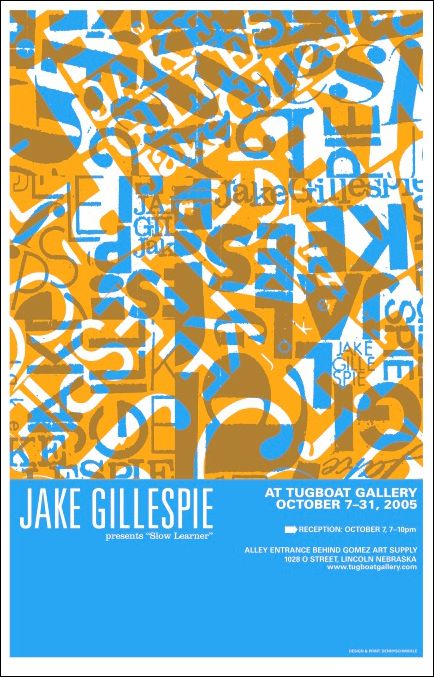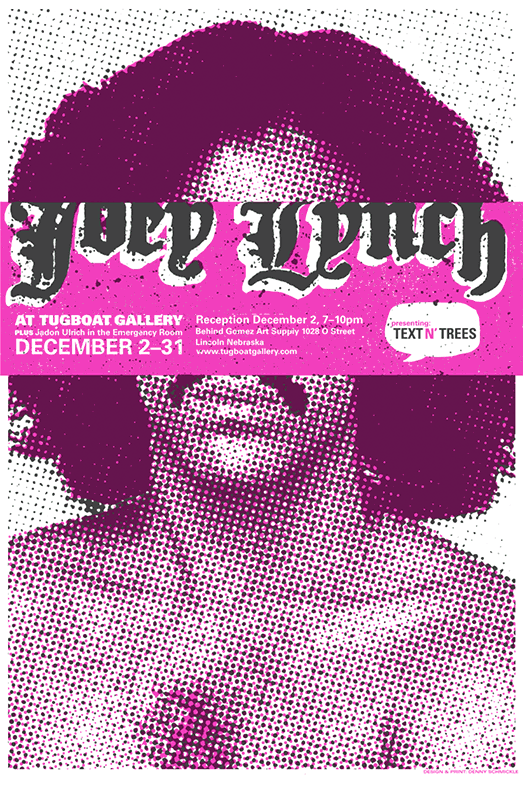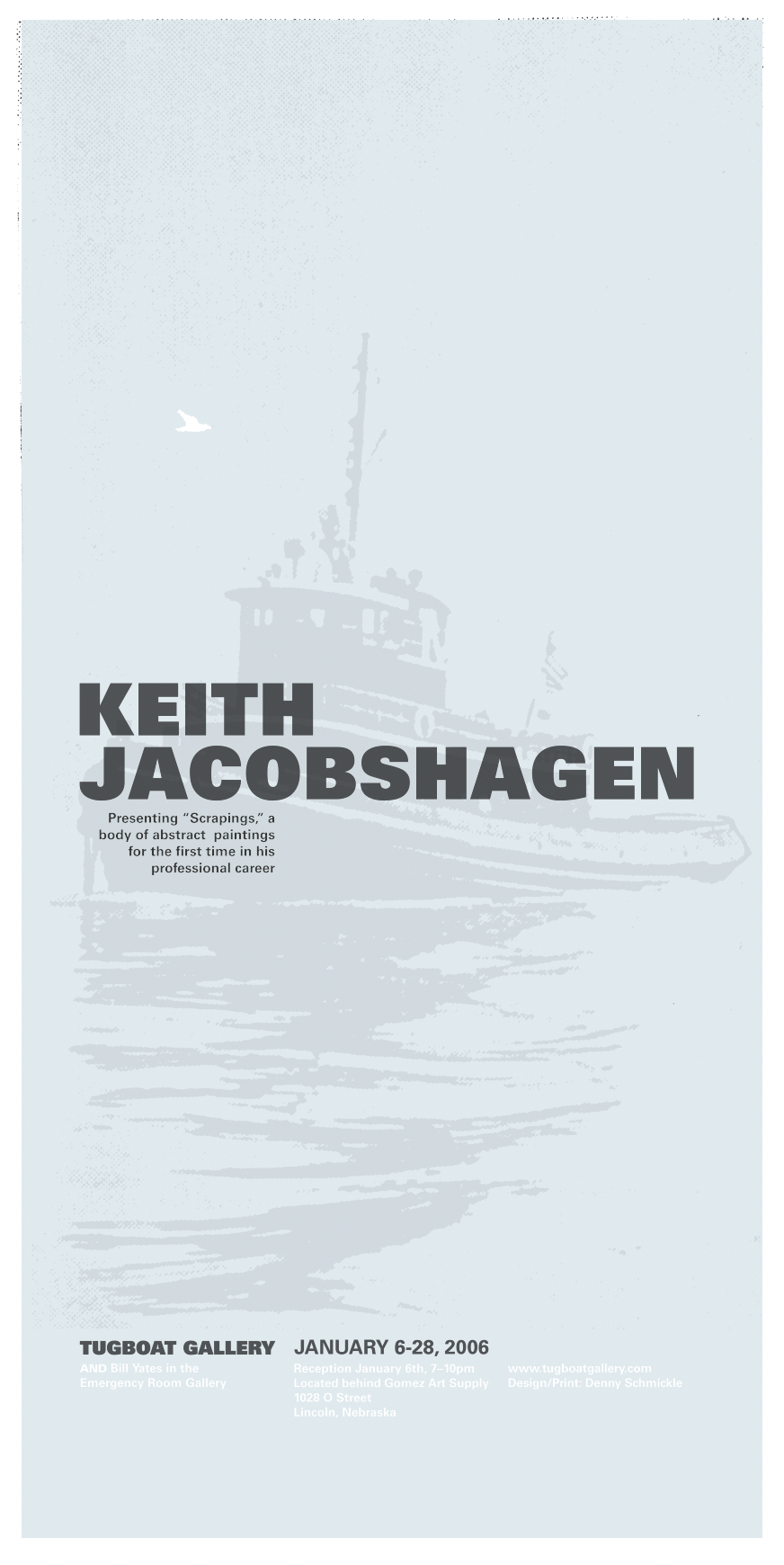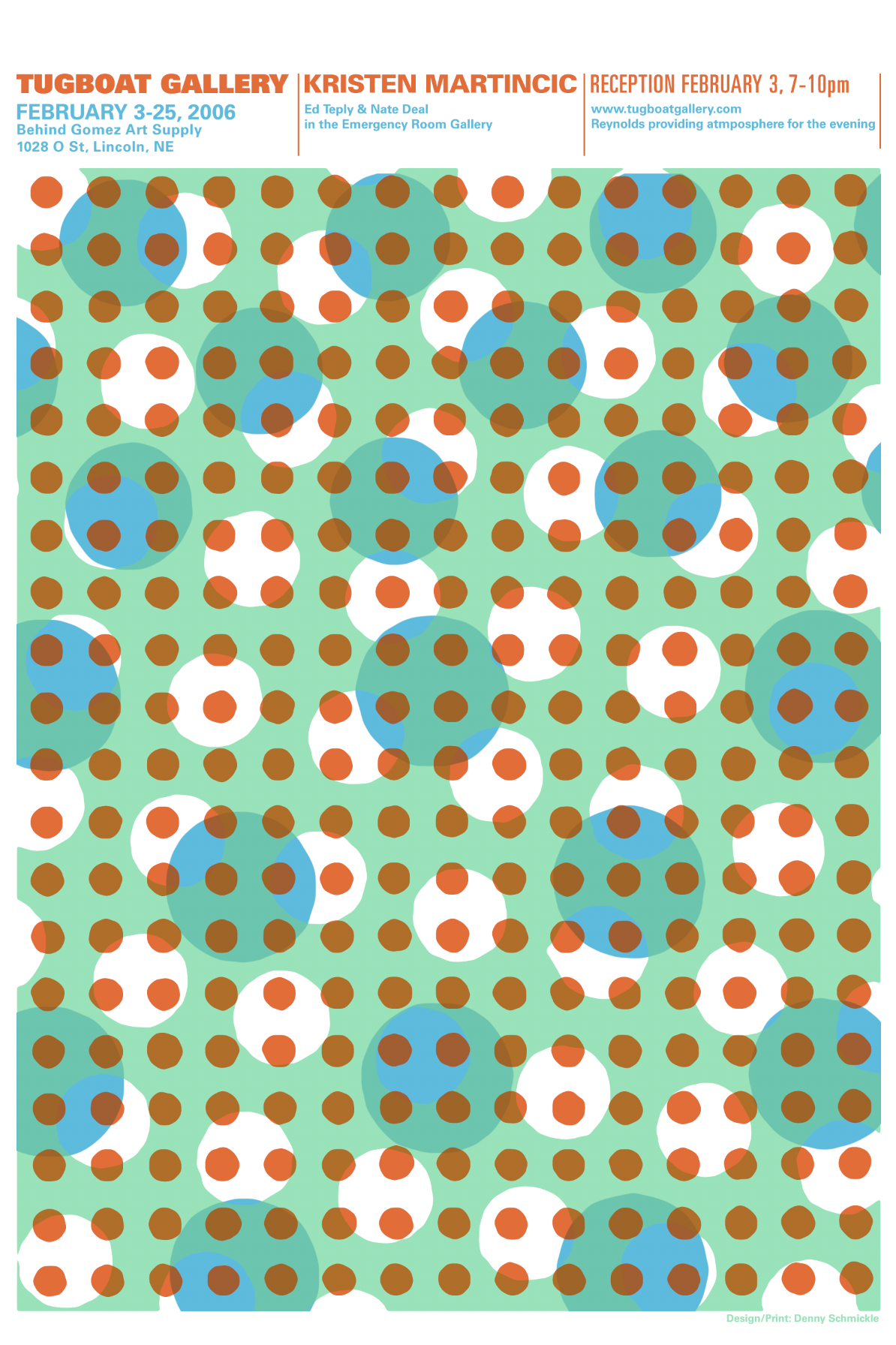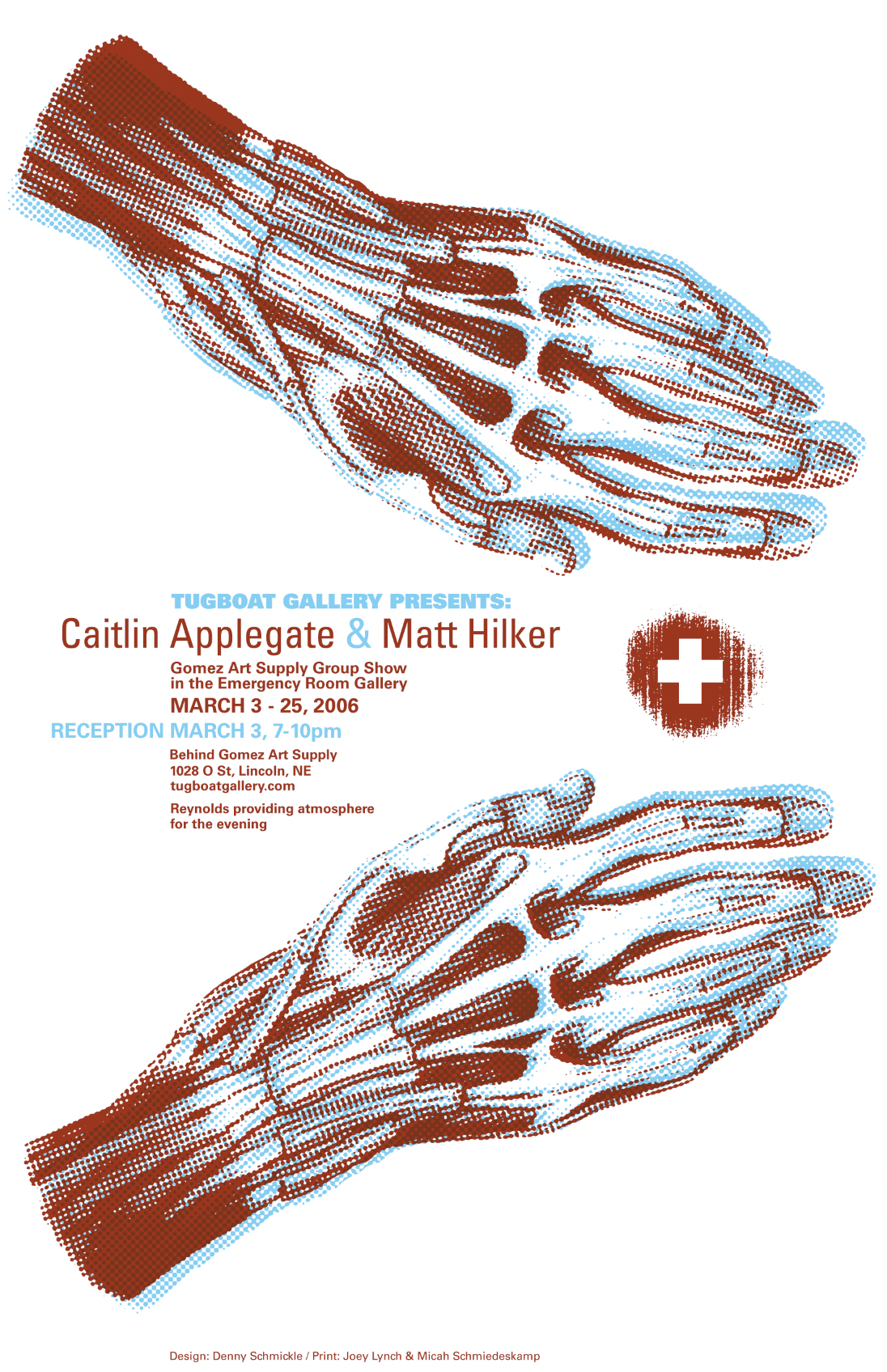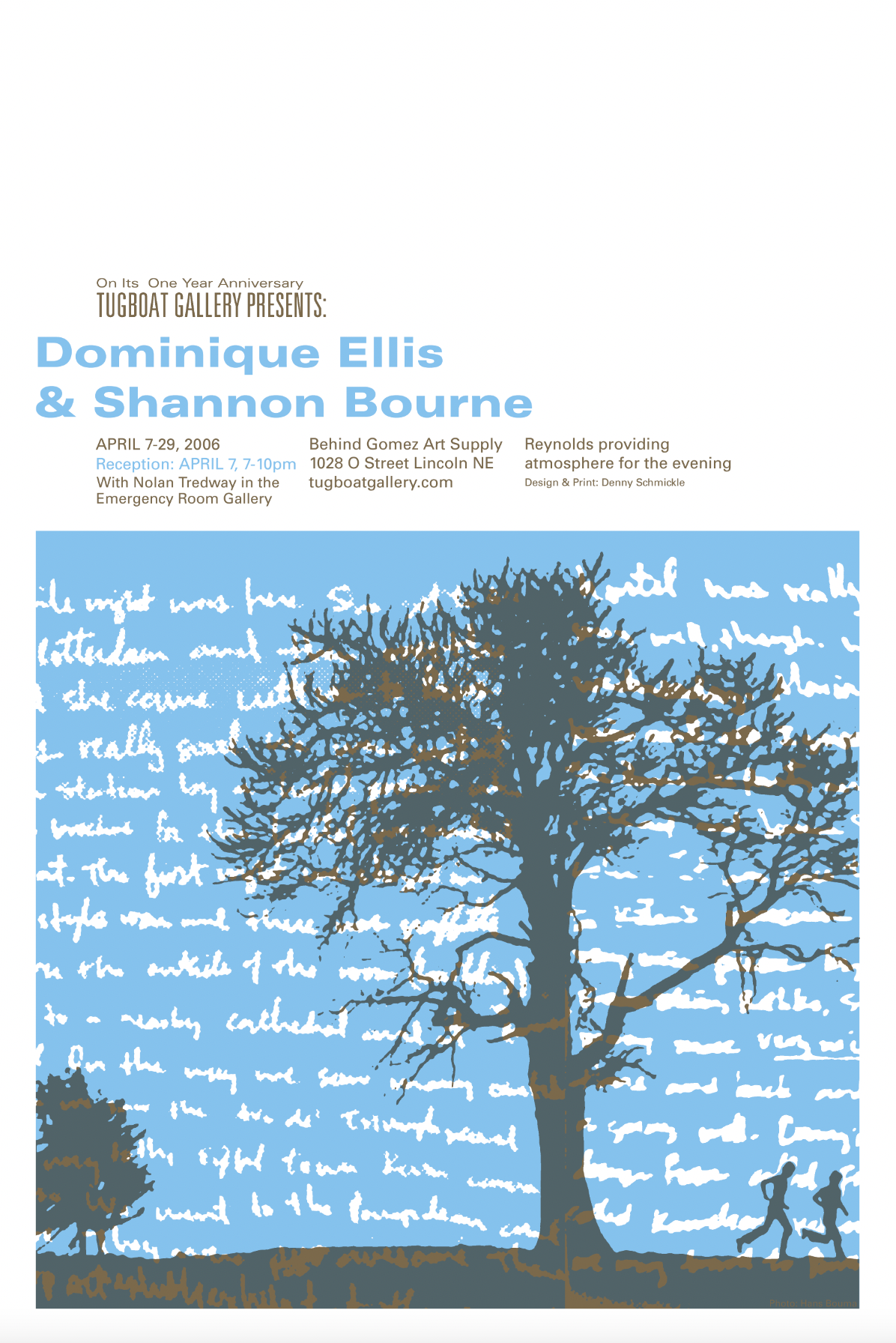 ---
Concert Posters 2006-2020
I relocated to Tulsa, OK in 2006 to begin teaching at Rogers State University. I was connected to the Tulsa music scene through my brother-in-law, and from there I started designing and printing posters for his bands, bands he booked, and for other bands with whom I became familiar. It was a really fun and productive time, yielding some of my favorite work.
---
Broncho
Broncho is a super fun rock band from Stillwater and Tulsa, Oklahoma. I started working with them way back in 2010-ish. Their sound is ever evolving, and consistently great. I've designed a lot of materials for them, and these posters are some of my favorites.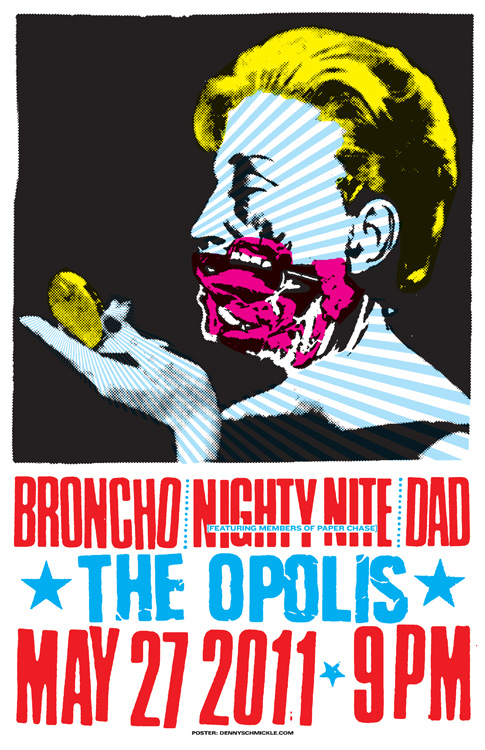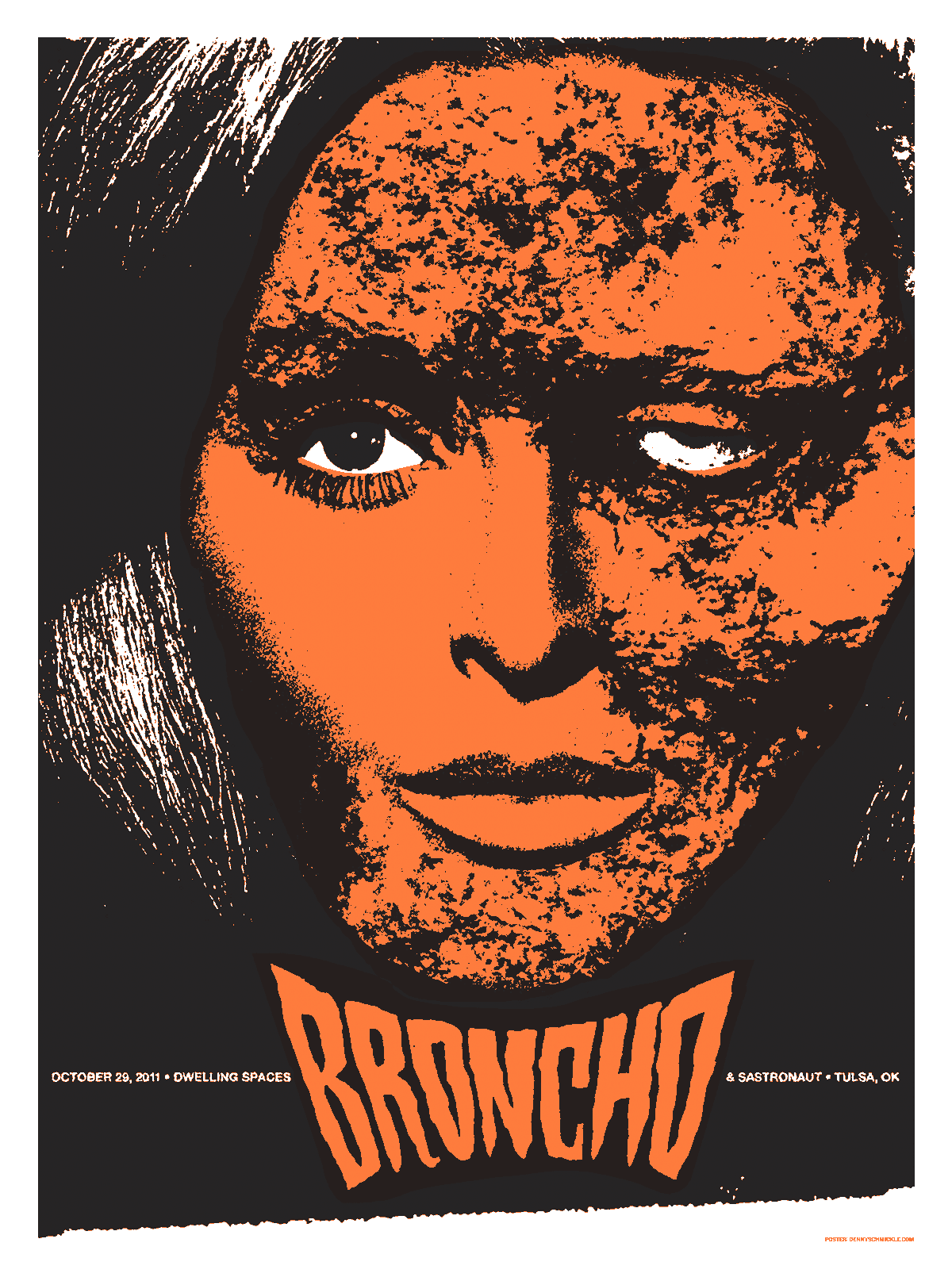 ---
RSU Film Series
Concert posters are amazing and fun, but movie posters offer up a different and unique set of challenges. At Rogers State University, I designed posters for the film series presented by the Department of Fine Arts. For many of the films, there is a common acquaintance with the film, and so it can be an opportunity to play with familiar imagery, such as with Raging Bull and The Shining.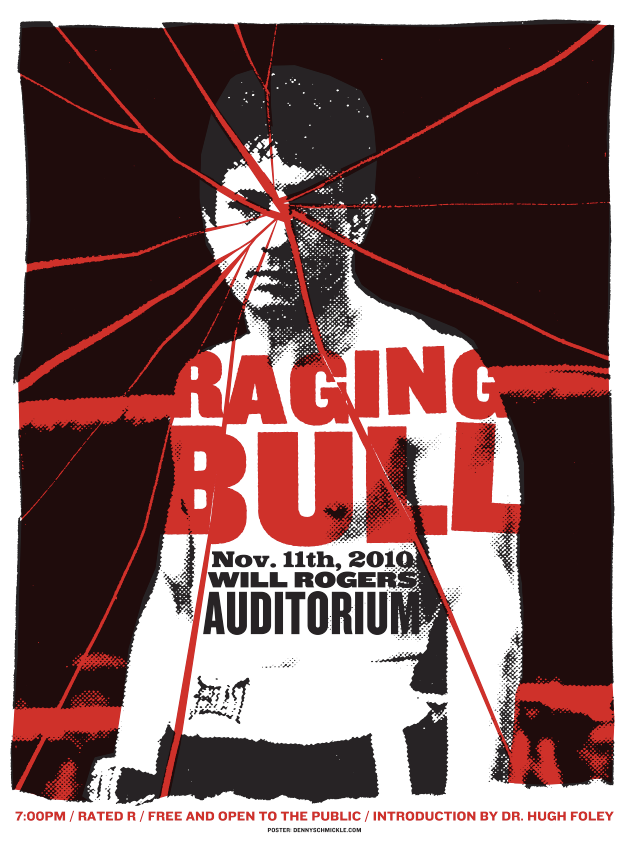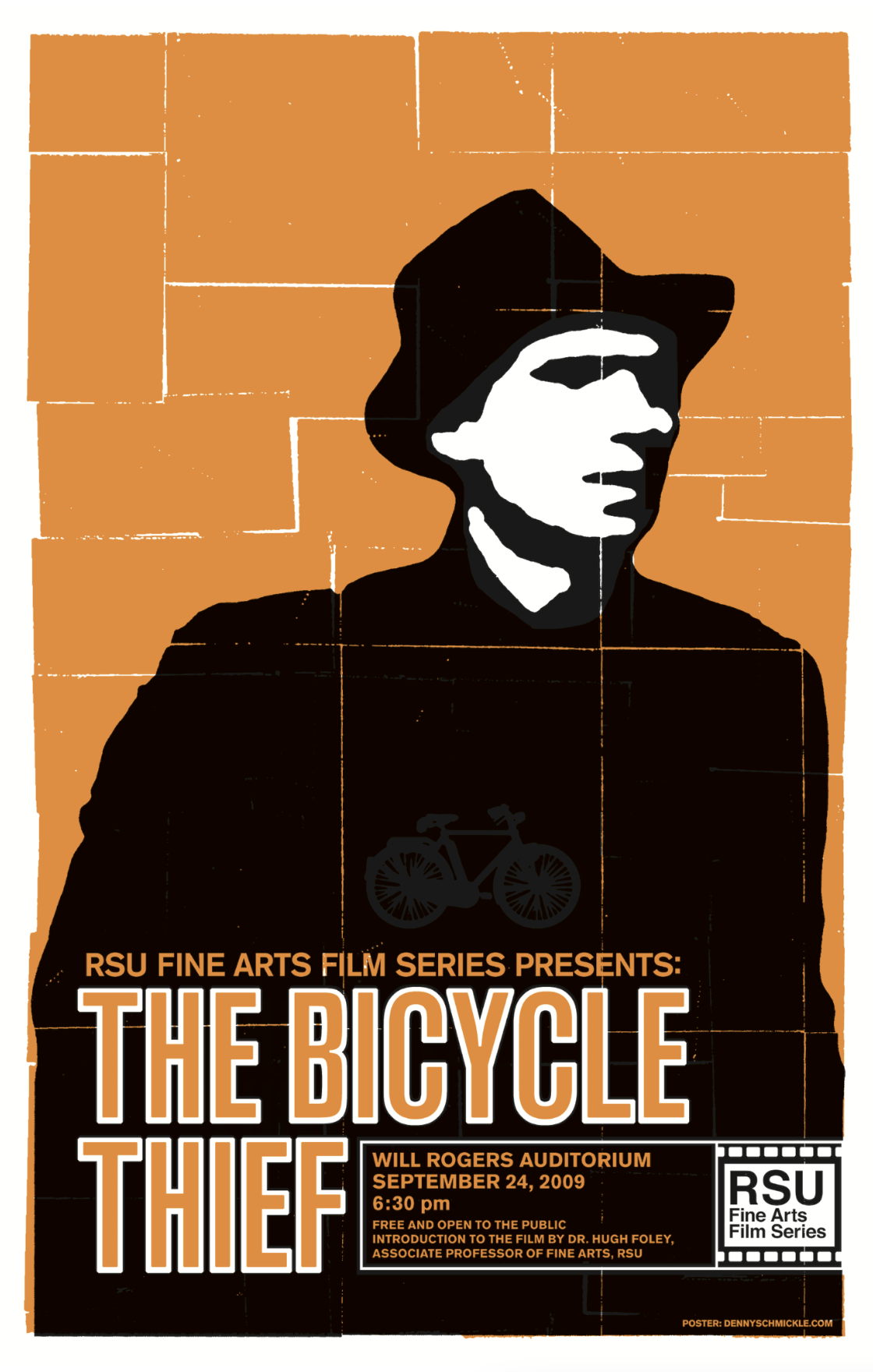 ---
Unwed Sailor
This poster was an exploration of how to visually express the rhythmic layers of live jazz music. The actual poster was screenprinted by Flash Flood Studio in Tulsa, OK with white and bronze ink on black paper.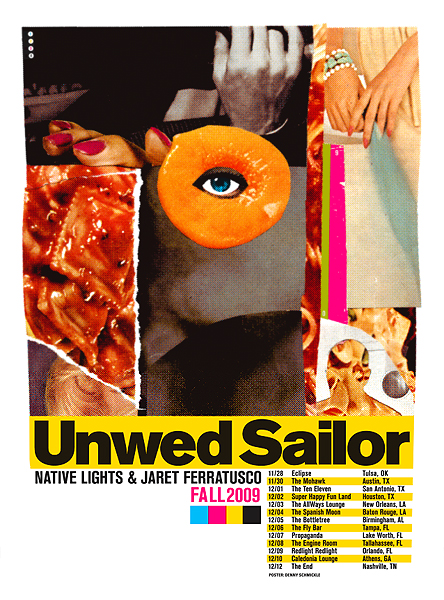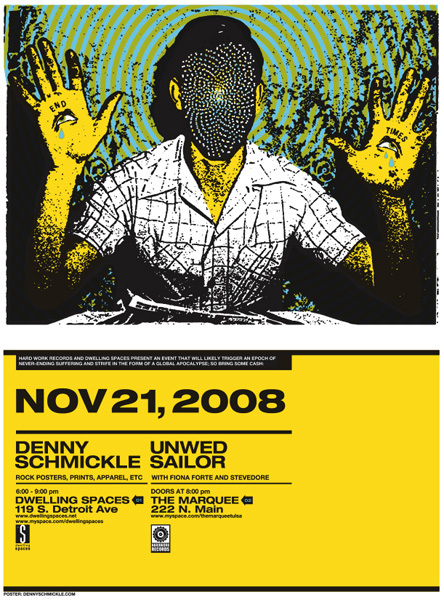 ---
The Clean Part Reading Series
The Clean Part Reading Series was created by Zachary Schomburg and Matthias Svalina somewhere around 2003. They asked me to create print materials to advertise the events, and I was happy to oblige. These posters and handbills were hand-screenprinted in my studio at the University of Nebraska-Lincoln.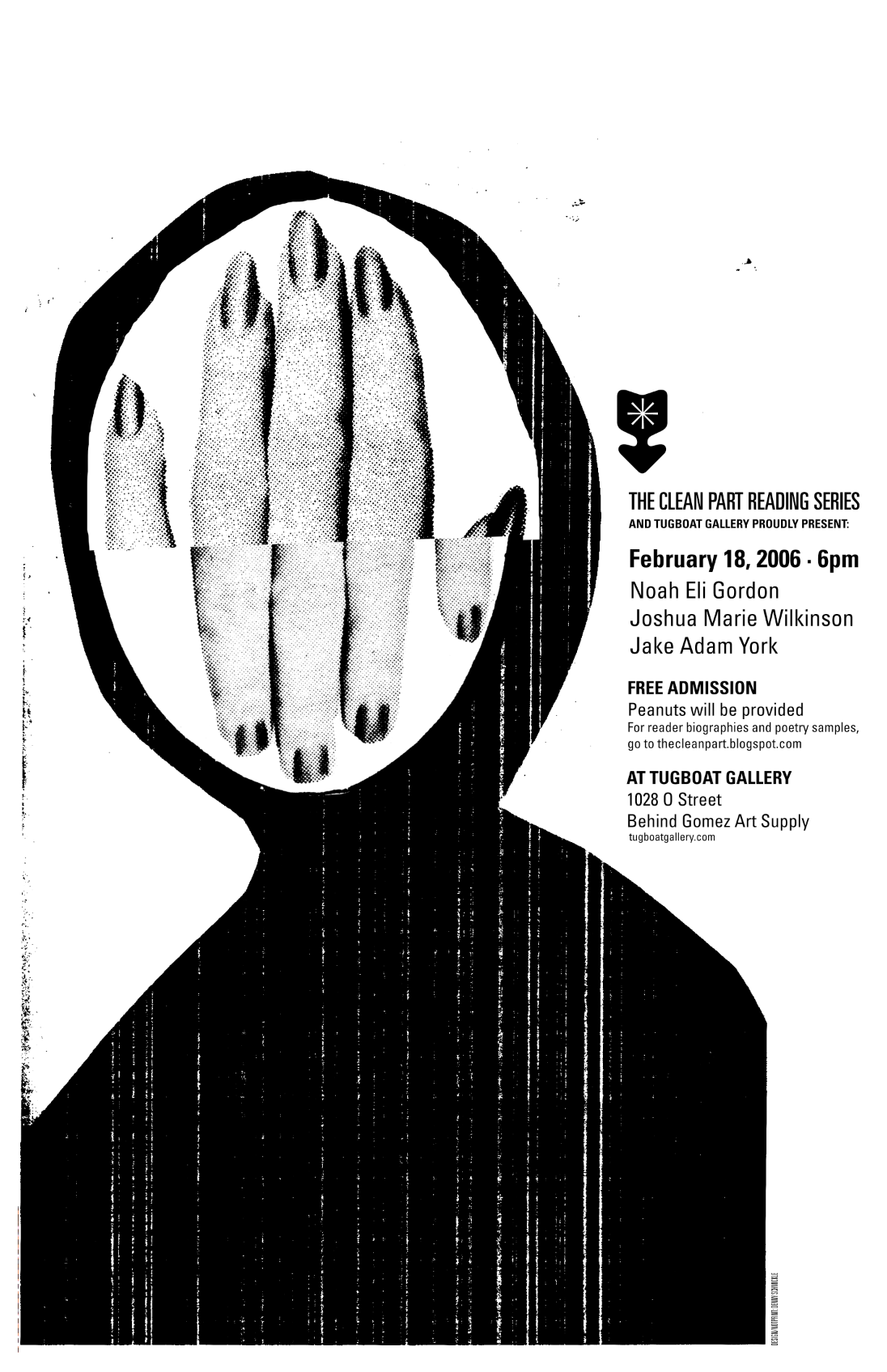 ---